LAHORE: (Saturday, October 10, 2015): Punjab University Vice Chancellor Prof Dr Mujahid Kamran has said that genocide of the Muslims is going on and they were facing destruction only because of lack of knowledge. He said that conspiracies were being made to divide Afghanistan, Iraq, Syria and Saudi Arab into pieces. He said that the Muslim's comprehension of their religion was also incorrect. He was addressing Punjab University's 123rd convocation at Faisal Auditorium here on Saturday.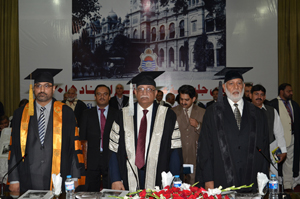 Controller of Examinations Prof Dr Shahid Munir, Registrar Prof Dr Liaqat Ali, additional controllers Rauf Nawaz, Shahid Javed, deans of all faculties, heads of various departments, senior faculty members and a large number of degree holder students were present on the occasion.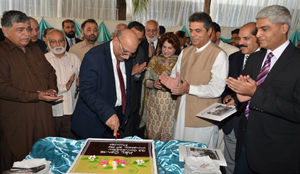 Addressing the ceremony, Dr Mujahid Kamran said that the Muslims were so much ignorant that they even could not count their dead bodies and this work was done by an Australian Jewish scientist Gideon Polya.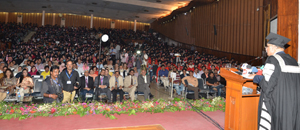 He said that in his book "Body Count" Gideon Polya had revealed that there had been 1.3 billion avoidable deaths during the period 1950-2005 of which 600 million were Muslims. Dr Mujahid Kamran said that Afghan nation had the passion to fight and was an asset for the Muslims.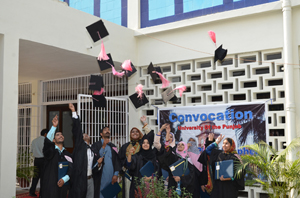 He said that in the recent Afghan War, around 4.9 million Afghans had been killed out of which 1.2 million were killed in bombings etc and 3.7 million Afghans died of diseases and lack of medicines till 2010. He said that 2.7 million Iraqis were killed in the recent Iraq War and 5 million children had become orphan.

He said that both the wars were imposed on the basis of false pretext. He said that our journalists and columnists should focus on these issues and highlight these problems. He said that our governments in the past did not give appropriate attention to education. He said that prioritizing education was a matter of understanding for both the leadership and the people. He said that the United States had the GDP of 17 trillion dollars and was spending from 850 to 1000 billion dollars on education while it was spending from 340 to 510 billion dollars on research and development.

While Pakistan's total GDP was around 250 billion dollars while it was spending around 0.2 percent on R&D and less than 2 percent on education, he added. He advised the students to demand politicians allocate budget to education and health as per international standards when they come to them for vote. He congratulated the graduating students and advised them to help each other.