Fast bowler Muhammad Amir and Pakistan's champion swimmer Kiran Khan open the event
LAHORE (12 April, 2016): Punjab University Institute of Communication Studies (ICS) student week opened with Sports Gala 2016.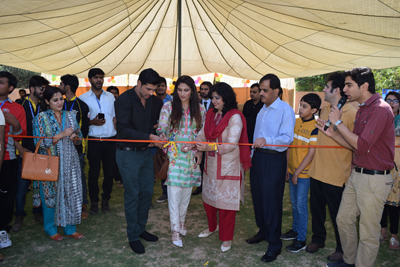 Pakistan Cricket Team fast bowler Muhammad Amir and Pakistan's champion swimmer Kiran Khan jointly cut the ribbon to formally inaugurate the week-long activities on the ICS greens here on Tuesday.
A student Dua Malik started the event with national song "Dil Dil Pakistan".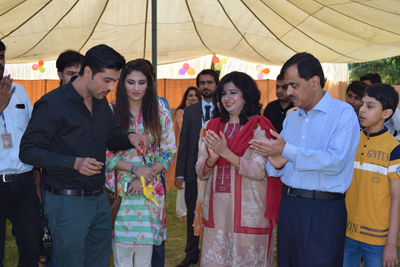 Speaking on this occasion Muhammad Amir said that "We are proud our people. The secret of success is to give respect, take respect. Whenever I enter the ground, I always feel that I am the best". He said sports activites are very important for students because these energies them. He said valour and the youth not only given them happiness but also the coaurge to face challenges.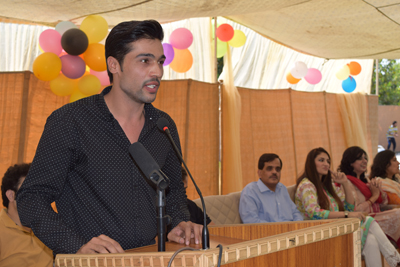 National simming champion Kiran Khan said women must come forward and join sports for to win acclaim for the country.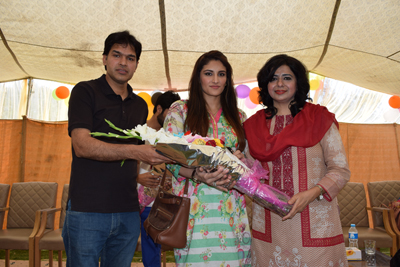 The two-days long sports gala is being organized by the ICS student Affairs under the patronage of In-charge Director of ICS Dr. Noshina Saleem, Shabbir Sarwar and Ms Sana Naveed Khan.
Cricket, Badminton, Tug of War, 60 meter long race and chess competitions held on the first day.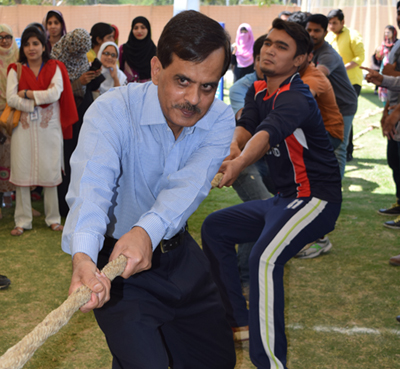 On this occasion, Prof. Waqar Malik, Prof. Shabbir Sarwar, Miss Sana Naveed, Fahad Mahmood, Ms Shazia Toor, Miss Shafia Bhatti, many more members of faculty and hundreds of students were present.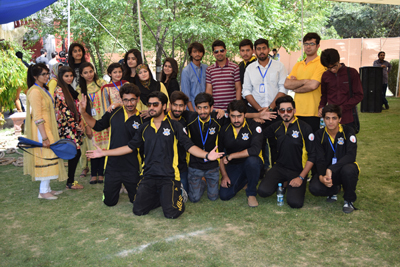 Urdu and Punjabi debate competitions will be held on second day of Annual Student week, where famous writer Bushra Rehman and Singer Shazia Manzoor, Salman Ghani will grace the events tomorrow.