LAHORE: (Saturday, June 04, 2016): Punjab University has won 38th Higher Education Commission Inter-University Women Volleyball Championship 2015-16 by defeating Imperial College of Business Studies Lahore by 3-1 score at New Gymnasium, New Campus on Saturday. Lahore College for Women University grabbed third position in the competition. Teams including Punjab University, Imperial College of Business Studies Lahore, Karachi University, Iqra University, University of Sargodha, Islamia University Bahawalpure, COMSAT and Lahore College for Women University Lahore participated in the competition.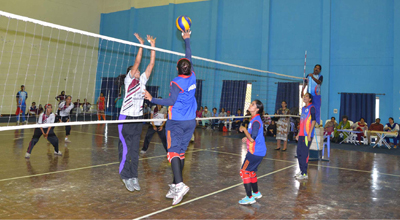 The prize distribution ceremony was held at New Gymnasium in which PU Registrar Prof Dr Liaqat Ali participated as chief guest. Director Sports Shamsa Hashmi, Director Students Affairs Shahid Gul, Deputy Director Students Affairs Zubair Akram, Additional Registrar Malik Muhammad Zahir, officials and a large number of players were present on the occasion.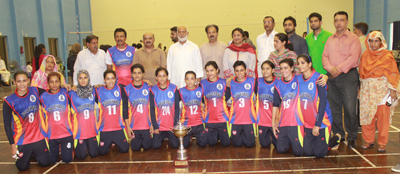 Addressing the ceremony, Dr Liaqat Ali said that sports activities were ignored in Punjab University in the past and the incumbent administration under the leadership of Vice Chancellor Dr Mujahid Kamran had taken steps for promoting sports activities on campus. That's why, he said, PU students were grabbing top positions in sports competitions. Later, prizes were distributed among the winning teams.