Punjab Economic Research Institute (PERI) organized a "Punjab Economic Forum" on April 3-4, 2017 in collaboration with Planning & Development Department (P&DD) and The Urban Unit, Government of the Punjab: Chief Minister Punjab, Mr. Shahbaz Sharif was the chief guest of the event. Prof. Dr. Naira Jabeen - Dean Faculty of Economics and Management Sciences (FEMS) and Director Institute of Administrative Sciences (IAS), University of the Punjab, participated at the forum along with 15 students including MPhil/MPA and PhD Scholars from IAS.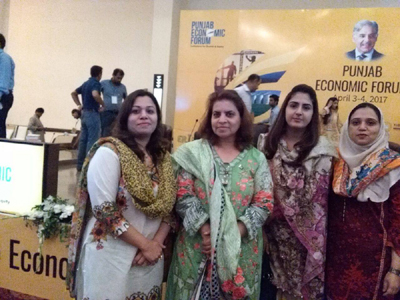 These students attended the forum as a part of their learning & networking activity which helped them to identify relevant issues for their research. The forum offered six technical sessions over a two-day event. The economic forum was intended to bring all stakeholders under one roof to discuss the opportunities in making Punjab a secure, economically vibrant, industrialized and knowledge-based province which is prosperous and where every citizen can expect to lead a progressive life.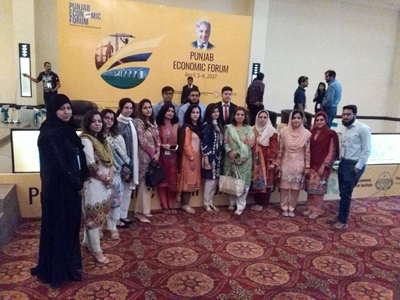 These sessions covered the following thematic areas: (i) Inclusive and Sustainable Economic Growth (ii) Natural endowments and their management (iii) Human & Skills Development (iv) Financing of Public goods and Public Private Partnership (v) Industrial & Urban Development, and (vi) China-Pakistan Economic Corridor (CPEC).