LAHORE: (Monday, August 14, 2017): Punjab University Vice Chancellor Prof Dr Zaffar Mueen Nasir has urged the nation to serve the country irrespective of personal interest as this is the way to make Pakistan Qauid-e-Azam and Allama Iqbal's Pakistan.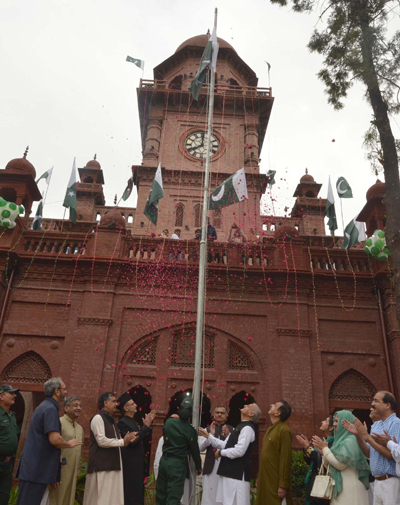 He was addressing the flag hoisting ceremony organized at Punjab University College of Art and Design here on Monday. Deans, principals, directors, faculty members and a large number of students and children were present on the occasion. Participants were holding national flags as they were celebrating Independence Day with full zeal and zest.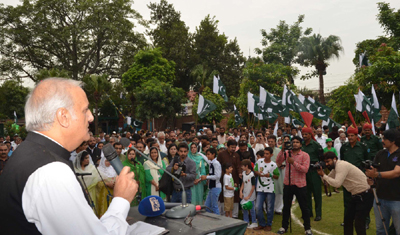 Addressing the ceremony, Dr Zaffar Mueen Nasir said that the nations who thought only for their homelands made their place among developed countries. He said that Allah has bestowed Pakistan with abundance of natural sources and it was a beautiful country. He said that we should make efforts to add to the beauty of our beloved country. He paid a rich tribute to the people who sacrificed their lives for the establishment of Pakistan.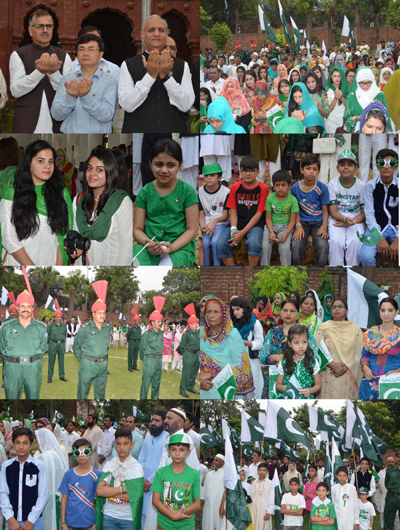 On the occasion, students presented national songs which created waves of patriotic passion among the participants and warmed their hearts. Later, PU VC Dr Zaffar Mueen Nasir inaugurated newly-renovated Old Hall at College of Art and Design. A Mushaira was also held regarding Independence Day in the old hall in which renowned poets presented their poetry in connection with Independence Day celebrations.