Office of Research Innovation & Commercialization (ORIC) has organized a workshop on Entrepreneurship for the students of University of the Punjab to enhance their entrepreneurial skills. 1st of the series of such workshops was held on September 13, 2017 at 09:00 am to 2:00 pm at Department of Microbiology & Molecular Genetics (MMG) Seminar room no 4 for the students of Faculty of Life Sciences.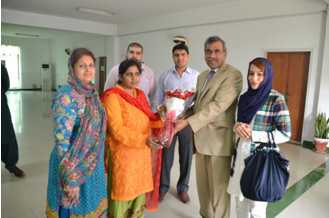 Director, ORIC welcomed the participants and highlighted the importance of entrepreneurship. While speaking to students he mentioned that no other jargon has so much in use in recent times as entrepreneurship, and it is certainly for a reason, that is, perhaps no other thing can be as powerful, sustainable and thrilling as the phenomenon of 'new venture creation' for its ability to solve the prevailing problem of the mankind in its entirety.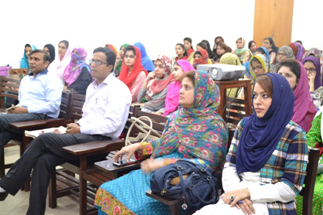 Dr Ali Sajid is Director Lahore School of Management and LMDA Training. He is a Professor of Management & Leadership, and a Corporate Trainer, Community Development Volunteer, with firm believe on achieving results through "Management of Change & Motivational Aspects," which enabled him to conceive, design & launch new programs and successfully deliver outstanding results both in Pakistan & USA. Since last 22 years he has been into training and development both at Public Sector & Corporate environment.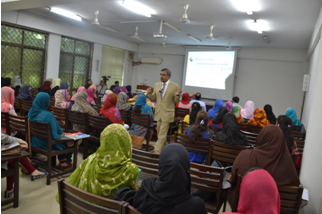 Participants of this workshop learn:

1.

To identify the varying motives of being an entrepreneur and what it takes to be one particularly from the point of view of starting a new business.

2.

To critically identify the key differences between the entrepreneurial and managerial thinking.

3.

To find a creative business idea and analyze how it is different from an opportunity.

4.

To use different analytical tools to translate a business opportunity into an integrative and sustainable business model.

5.

To perform a critical analysis of a given business plan and formulate there.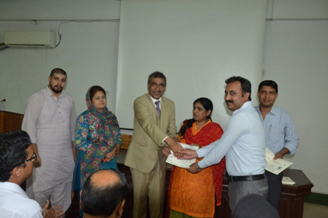 The students got a lot of knowledge and business tips through performing the different activities of workshop. Certificates were also given to the participants after the workshop.