College of Earth and Environmental Sciences, University of the Punjab organizing its First International Conference on "Emerging Trends in Earth and Environmental Sciences ETEES" on March 9-10, 2017.
Following Pre-Conference Workshops are being organized on March 8, 2017. Prof. Dr. Sajid Rashid Ahmad welcomed participants and briefed about the Pre-Conference Workshops.
1. OCCUPATIONAL HEALTH AND SAFETY (OHS)
2. FUNDAMENTALS OF GEOGRAPHICAL INFORMATION SYSTEM & REMOTE SENSING
A large number of students participated in the Pre-Conference Workshops. National and International Invited Speakers will deliver Lectures on the titled workshops. These workshops will continue till 04:00 PM.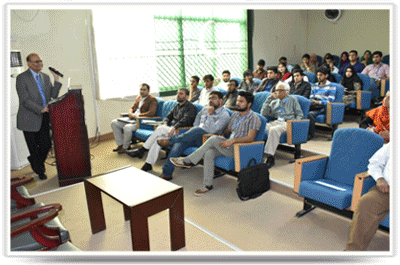 (Prof. Dr. Sajid Rashid Ahmad)
Principal