New admissions for the year of 2017-18 has opened at University of the Punjab Jhelum Campus (PUJC) for Morning & Self-Supporting (Afternoon/Replica/Evening) Programs which includes BS Management (Hons), BBA (Hons), B.Com (Hons) and BS Computer Science from 18th to 28th September 2017 as per policy of the University of the Punjab, Lahore. The Admissions of LLB 3 Years Annual system Morning and Self-supporting have also been opened from 21st to 29th September 2017 at PU Jhelum Campus. Admission forms are available during the office hours 8:00 a.m. to 4:00 p.m.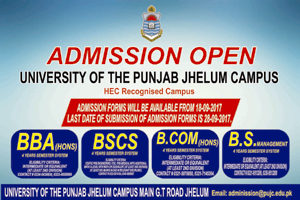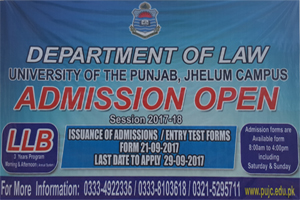 Befitting arrangements have been made by the PU Jhelum Campus as per the kind directions of the Worthy Vice Chancellor Dr. Zaffar Mueen Nasar that is to ensure admissions in all disciplines strictly on merit basis and maximum facilities should be provided to the candidates seeking admission at PU Jhelum Campus.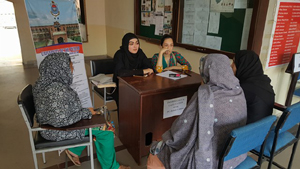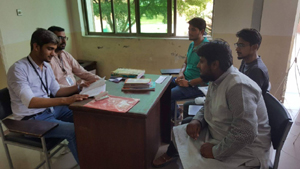 In this regard, special arrangements have been made to implement the vision and kind directions of the Worthy Vice chancellor in true letter and spirit. Information and facilitation desk have been functional at PU Jhelum Campus for giving maximum facilities and information to the new applicants as well as their parents to make admission process smooth. Dr. Mudasar directed all the faculty members to give time at the information and facilitation desk to brief new applicants regarding different programs offered at PU Jhelum Campus.