News & Events in University of the Punjab
Microsoft Imagine Cup
Microsoft Imagine Cup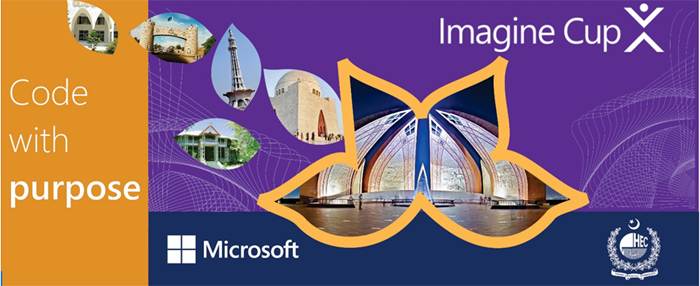 Dear Students at Punjab University,
Imagine Cup is world's leading premier competition organized by Higher Education Commission & Microsoft for HEIs in Pakistan. The competition focuses on providing a global platform to students from around the country, to showcase their talent and technological solutions that solve real problems in our society today. Each year, a team is chosen from Pakistan that competes against the best from around the world, to get a chance to win $100,000 USD.
This year, Imagine Cup is live again and we encourage you to especially focus on getting your final year students to go
www.imaginecup.com/pakistan
and registering themselves, and their Final Year Projects for a chance to compete in the Regional Finals which are planned to execute in Jan-Feb 2019. The submissions are open till 15th January 2019, and any student registered in
Punjab University
can go and register, register a team and upload your project: there are
no restrictions
on the technology used in the software itself.
The deadline for project submission for the Regional Finals is 15th January 2019.
Imagine Cup 2019 - Pakistan Schedule