The Graduation Ceremony 2015 was conducted at Institute of Administrative Sciences (IAS), University of the Punjab on November 21st, 2015. The graduates of the session 2011-13 from the Programs of Ph.D. in Management, MPhil in Management, Masters of Public Administration (18years), Masters of Human Resource Management, Masters of Health Administration, Master of Marketing and BS (Hons) in Management (2009-13) were awarded with Degrees, Medals and Roll of Honors.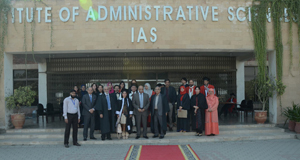 On this occasion, as many as 250 degrees were distributed among the graduates. First position holders of each program were awarded with shields and top five position holders of all programs received the Merit Certificates University Gold Medals were awarded to the topper students of Master of Public Administration, Master of Human Resource Management and BS Management. After the formal opening of the Graduation ceremony, Director IAS, Prof. Dr. Nasira Jabeen addressed the audience and shared some milestones of the Institute.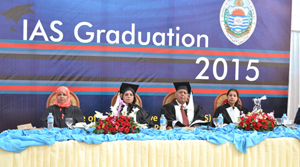 She said that the purpose of the event is to celebrate the achievement of every graduating student, as we at IAS believe that "every graduate matters".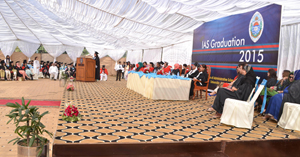 She emphasized that students of IAS have a huge potential to serve in leading positions in public, corporate sector and civil society organizations. She congratulated the teachers, parents and graduating students for their hard work and accomplishment to get to this day.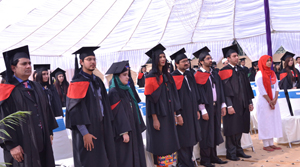 Professor Dr. A.R Jafri and Mrs. Lubna Afzal were guests of honor who awarded the First Dr A. R Jafri Gold Medal for topper of BS (Hons) in Management and First Dr. Muhammad Afzal Gold Medal for topper of Master of Human Resource Management.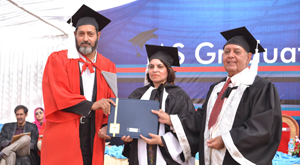 The Vice Chancellor, University of the Punjab, Prof. Dr. Mujahid Kamran was the chief guest of the event. While sharing his message with graduates the Vice Chancellor emphasized on importance of undertaking research on real issues and creating indigenous knowledge. He congratulated the graduating students and advised them to serve with professional integrity in their chosen profession.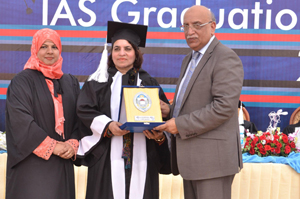 Coordinators of various academic programs, faculty, admin staff and parents attended the ceremony. Towards the end tokens of appreciation were presented and lunch was served in honor of guests and graduates.