LAHORE: (Wednesday, September 20, 2017): Punjab University Vice Chancellor Prof Dr Zafar Moeen Nasir has said that the sons and daughters of the soil would sacrifice their lives whenever our beloved homeland would need it. He was addressing a ceremony to commemorate Defense Day organized by Punjab University College of Art & Design at Old Campus here on Wednesday. Pakistan Navy Station Commander Commodore Lahore S.M. Shahzad, Chancellor Iqra University Hunaid Lakhani and Vice Chancellor Dr Waseem Qazi, Lahore Knowledge Park Chief Executive Officer Dr Zubair Iqbal, Principal College of Art and Design Dr Shahida Manzoor, faculty members and a large number of students were present on the occasion.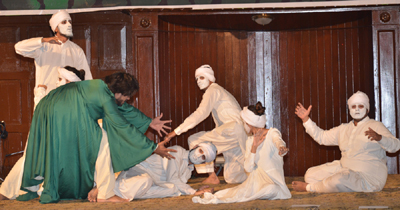 Addressing the ceremony, he said that PU was on forefront in creation of new knowledge and there is no extremism in PU. He said that PU would get its place in top 500 universities and the incumbent administration was determined to improve its ranking. He lauded the CAD Principal Dr Shahida Manzoor for successfully organizing colorful ceremony to commemorate Defense Day.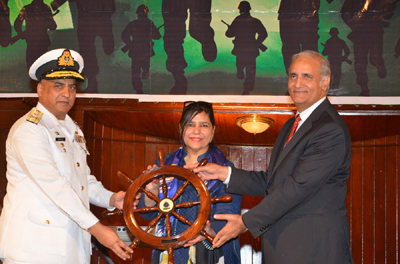 Addressing the ceremony, Commodore SM Shahzad said that our enemy had not accepted creation of Pakistan and it was also not accepting China Pakistan Economic Corridor. He said that our enemy was involved in fanning terrorism in our country and using BLA to spread message against Pakistan in Switzerland. He said that the circumstances before the creation of Pakistan under British rule led to the establishment of our country. He said that Pakistan Army and the nation collectively gave a memorable defeat to our enemy in 1965 War on all fronts. Lahore Knowledge Park CEO Dr Zubair Iqbal said that now it was the era of knowledge-based military warfare as the time of conventional warfare was over. He said that we direly needed knowledge, innovation and new ideas to defeat our enemy. Earlier, PU College of Art and Design students showcased outstanding performances while presenting mimes, cultural dance and national songs. Their performance enthralled audiences and attracted huge applause and appreciation.