LAHORE: (Wednesday, November 1, 2017): Punjab University will establish Psychological Trauma Centre at Centre for Clinical Psychology for mental treatment of the patients facing psychological disorders due to domestic issues, calamities incidents of violence, terrorism, accidents etc. The announcement was made in a ceremony "Aagahi" organized in connection with World Mental Health Day organized by Centre for Clinical Psychology here on Wednesday.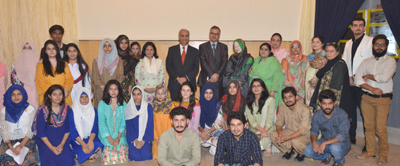 PU Vice Chancellor Prof Dr Zafar Moeen Nasir, Dean Faculty of Life Sciences Prof Dr Naeem Khan, Director Centre for Clinical Psychology Prof Dr Rukhsana Kausar, faculty members and a large number of students participated in the event. On this occasion, different theatrical performances, artistic portrayal of suffering related to mental illness in the form of different sketches, posters, digital art, photography and statistical information regarding prevalence and incidence of these mental issues were presented at the occasion, reflecting various mental health issues.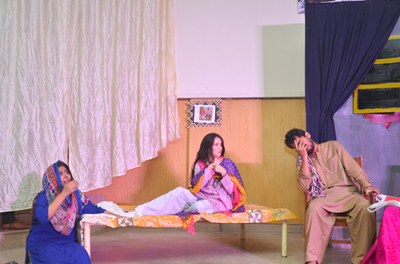 Addressing the ceremony, PU Vice Chancellor Prof Dr Zafar Moeen Nasir said that PU administration would facilitate in establishment of Psychological Trauma Centre at CCP. He said that we had the energy to cope with mental health problems. He said that CCP was a ray of hope for the people facing mental illness. He said that there was need to promote culture of tolerance in our society. He advised the students to adopt this subject not as "profession" rather work in the field with the mission to serve the humanity.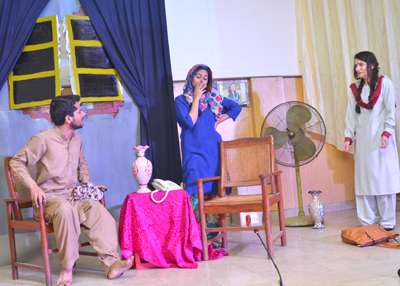 The Vice Chancellor, while appreciating the performance of students, announced Rs 50,000 prize for them. Addressing the ceremony, Prof Dr Rukhsana Kausar said that there were only 380 psychiatrists in the country for the population of 200 million people. She said with regard to conditions of mental health in Pakistan, we were living in the Stone Age. She said that the event was organized to mobilize efforts to support mental health services. She stressed the need to provide healthy atmosphere at workplaces because usually people spent most of their time at workplaces. She said that we must have psychiatrists at district and tehsil level.