LAHORE: (Wednesday, December 20, 2017): Evacuee Trust Property Board Chairman Mr Siddque-ul-Farooq has said that Sufism is based on humanitarians and it is above from all prejudices. He was addressing a colorful event organized by Punjab University Department of Punjabi in order to present Punjabi Sufi wisdom through visual art at Al Raazi Hall here on Wednesday.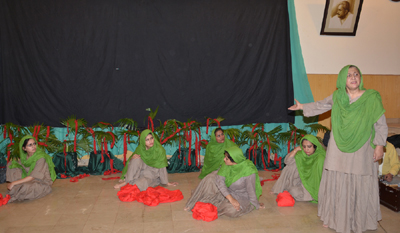 PU Vice Chancellor Prof Dr Zafar Moeen Nasir, Dean Faculty of Oriental Learning Prof Dr Saleem Mazhar, Department of Punjab Chairperson Prof Dr Nabila Rehman, faculty members and a large number of students were present on the occasion.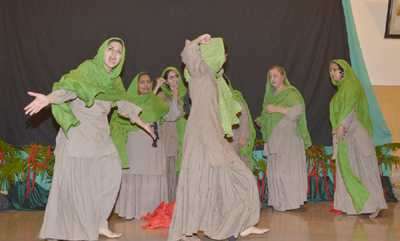 Addressing the ceremony, Mr Siddque-ul-Farooq said that Sufism had no specific religion and it taught the lesson of Taqwa and peace. He said that Sufism removed egoism and preached that we were human first. He said that Sufism also gave the message of one's rectification and barred from usurping others' rights. He said that Sufis taught us to fear from Allah and obey His instructions keeping in view that one day we would be presented before Him.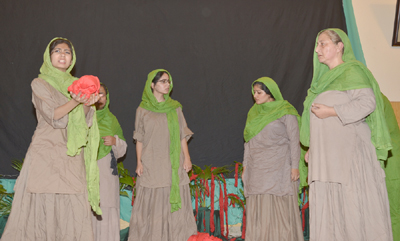 PU VC Dr Zafar Moeen Nasir said that there was need to remove extremism and this target could be achieved through education and awareness. He said that the teachings of Sufis could be utilized to create softness and kindheartedness among human beings. He said that we must promote national solidarity and preach the message of Sufis. Dr Nabila Rehman said that the purpose of organizing visual art performance was to create awareness regarding the message of peace in the teachings of Sufis. She said that Sufism was for all the times to come and its philosophical boundaries could not be confined to any specific era. Earlier, students wonderfully performed in a tableau related to Kaafi of Baba Bullah Shah "Main Kunbrra Chun Chun Haari" "Sufi Sangat". Their performance attracted huge applause from the participants.