LAHORE: (Saturday, October 14, 2017): Punjab University Vice Chancellor Prof Dr Zafar Moeen Nasir has said that PU has turned 135th and the time has come to eliminate negative elements from the university and put it on the road to excellence.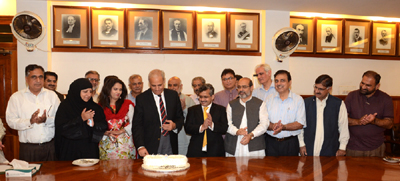 He was addressing the first graduation ceremony of Institute of Social and Cultural Studies' (ISCS) students of BS Honors session 2013-2017 at its auditorium here on Saturday. PU Dean Faculty of Behavioral and Social Sciences and ISCS Director Prof Dr Zakria Zakar, renowned sociologist Dr Anwar, Chairperson Department of Public Health Dr Rubina Zakar, faculty members and a large number of students were present on the occasion.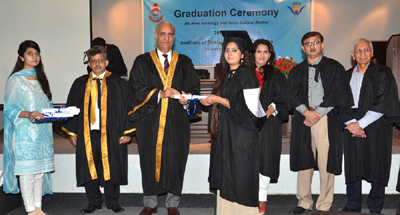 Addressing the ceremony, Dr Zafar Moeen Nasir said that the government had recognized the importance of the subject of sociology and there were a lot of opportunities for the students to excel in their career. He said that ISCS was being headed by the dynamic leadership of Prof Dr Zakria Zakar due to which the subject area had been strengthened and broadened in the country. He said that Prof Zakar was contributing towards academic excellence of the university. He advised the students to work for the development and prosperity of Pakistan and keep PU's flag high.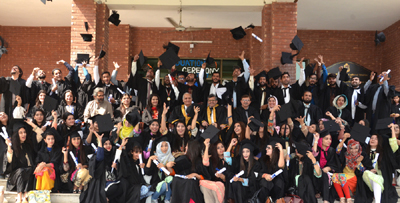 Addressing the ceremony, Prof Dr Zakria Zakar congratulated the parents of the students terming them the "real winners" of the credit of their students. He said that the countless and untiring efforts of the parents were the basis for the success of the graduates. He said that PU VC Dr Zafar Moeen Nasir understood the importance of social sciences and had always extended his support for academic and development projects of the institute. He said that in all the departments of sociology in the universities across the province, 90 percent of faculty members had been students of ISCS. Later, as many as 110 degrees were distributed among the students of BS Honors Sociology session 2013-2017 and medals were distributed among distinguished position holders.