Wednesday 29, 2017. The second day of the First International Conference on Conventional and Modern Approaches in Plant Sciences (CMAPS 17), started with a Plenary session with three lead talks by Prof. Dr. Miklas Scholz from University of Salford, Manchester, UK, Dr. Jaswinder Singh from McGill University, Canada and Prof. Dr. Habib Ahmad from Islamia College University, Peshawar. Thereon, six technical sessions were held until 5.30 pm.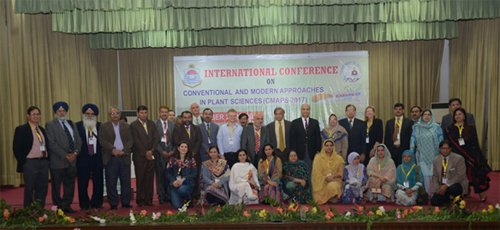 The closing session of the conference was held today evening in the Faisal Auditorium, University of the Punjab. The two-day conference was successfully concluded after two plenary sessions with six lead lectures from national and international scientists and nine technical sessions having four keynote lectures ten invited lectures and more than 180 oral and poster presentations.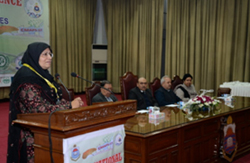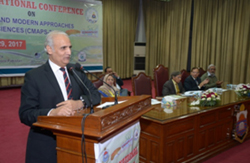 Dr. Muhammad Nizamuddin, Chairman Punjab Higher Education Commission was the Chief Guest on the occasion. The concluding session started with recitation of the holy Quran. The Chairperson Prof. Dr. Firdaus-e-Bareen said that although the conventional Botany is thought to be obsolete in this era of proteomics and genomics, yet its importance cannot be denied. A clear transition has occurred from conventional Botany to Molecular level where the exact genome can be found traced molecular techniques. The climate change being a global phenomenon can be controlled to some extent by planting more and more trees and conserving the existing biodiversity using latest methods. A number of talks were delivered on the GMO crops and their crops. Plant Sciences has a lot to do with improvement and breeding of crop varieties using genetic engineering and tissue culture techniques. She thanked the participants from abroad and from every nook and corner of Pakistan who travelled all the way to make the conference a success.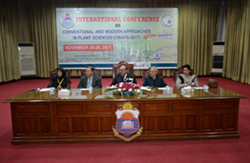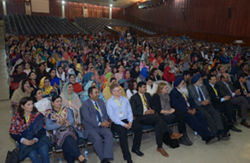 The Vice Chancellor, Prof. Dr. Zaffar Mueen Nasar appreciated the efforts made by the Department of Botany to organize an international conference after eighteen long years. He laude to organizers who went ahead with their scheduled program despite the unrest situation erupted a few days ago. Prof. Dr. Muhammad Nazimuddin, Chairman PHEC, said that Botany among Sciences has a lot to do in the country especially if we look at its applied aspects. He emphasized the importance of such academic meetings for exchange of knowledge and interactive discussions also developing collaborations across the world. He appreciated the international and national delegates for contributing and sharing their knowledge in the conference. He lauded the efforts of the Department in holding the international event.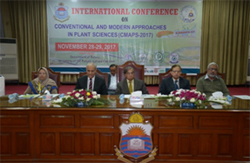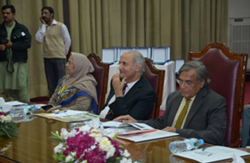 The program ended with Souvenir distribution to the Chief guest, Patron in Chief, Chair and Co-Chair of the CMAPS 17. Later souvenirs were also distributed to International and national participants and the conference organizers. Three cash prizes each were given to the best oral and poster presentations. Moreover, cash awards and certificates were given to the winners of documentary competition in the department which were played in intervals during the conference program.