Tuesday, November 28, 2017. The inaugural session of the First International Conference on Conventional and Modern Approaches in Plant Sciences (CMAPS 17), was held today in the Faisal Auditorium, University of the Punjab.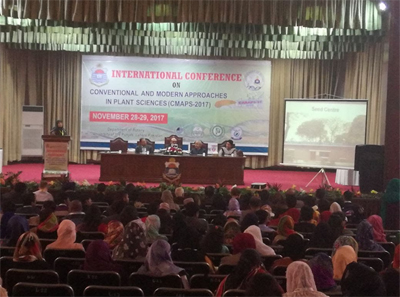 Professor Dr. Muhammad Ashraf, Chairman Pakistan Science Foundation was the Chief Guest on the occasion. Also on the stage were the Guests of Honor including Professor Dr. Khalid Hamid Sheikh, former Vice Chancellor University of the Punjab and former Chairman Department of Botany, Professor Dr. Habib Ahmad, Vice Chancellor Islamia College University, Peshawar as well as President Pakistan Botanical Society and Professor Dr. Shahida Hasnain, former Vice Chancellor, Women University, Multan as well as former Dean of Life Sciences and Chairperson Department of Botany in University of the Punjab.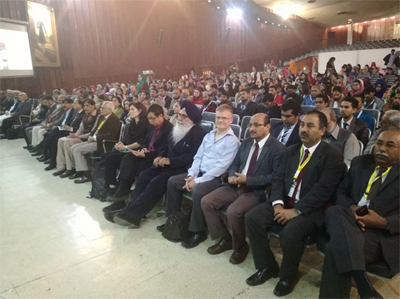 In her introductory remarks, the Chairperson Professor Dr. Firdaus-e-Bareen appreciated her faculty in organizing this mega event so successfully in a short time after having planned it in May, 2017. She introduced her department, faculty and their research areas and highlighted the academic achievements of her department. She mentioned the academic collaboration of her faculty with different renowned universities of the world. She thanked the participants and delegates who reached the conference venue from different parts of the world and the country.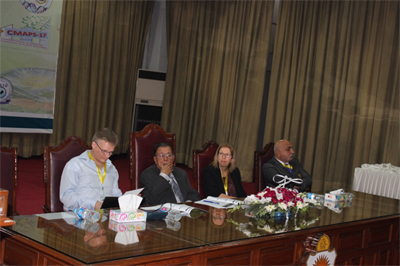 The Chief Guest, Professor Dr. Muhammad Ashraf, appreciated the organization of the conference in the Department of Botany, University of the Punjab. He appreciated the research activities going on in the department and encouraged the faculty members to prepare projects of applied nature where viable products from the plants or commercial processes could be patented. He also highlighted the financial support given by PSF in different areas of research. Professor Dr. Khalid Hamid Sheikh, Dr. Habib Ahmad and Dr. Shahida Hasnain said that such a gathering of Plant Scientists was the need of the time and will definitely provide a forum for dissemination of knowledge on a larger scale and create interaction of faculty and students with international and national delegates.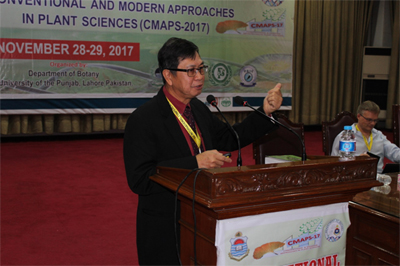 A conference started with a Plenary session chaired by Prof. Dr. Khalid Hamid Sheikh. The Plenary talks were delivered by Prof. Dr. Sergio Capareda from Texas A and M University, USA, Dr. Danielle Donnelly from McGill University, Canada and Dr. Tarlok Singh Sahota from Thunder Bay Agriculture Research Station, Ontario, Canada.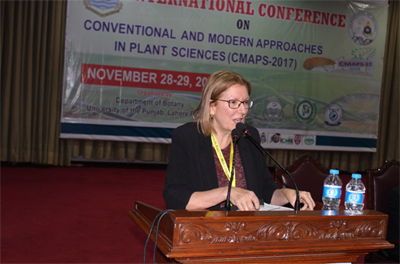 Later three parallel technical sessions were held on Ethnobotany and Plant Systematics, Plants and Environment and Paleobotany and Palynology. More than 600 participants attended the sessions and presented their keynote lectures, invited lectures and oral presentations.