LAHORE: (Monday, March 7, 2016): The Baloch students of Punjab University on Monday celebrated Baloch Cultural Day outside Institute of Education and Research. PU's Baloch students set up various traditional stalls and performed cultural activities on traditional songs.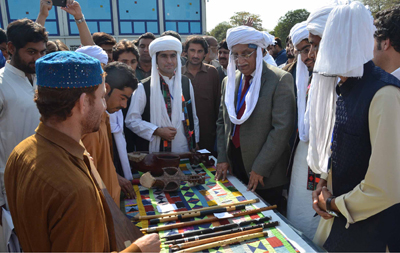 PU Vice Chancellor Prof Dr Mujahid Kamran also paid visit to the stalls and met Baloch students. Talking to media, Dr Mujahid Kamran said that Allah has blessed Balochistan with abundance of mineral resources but unfortunately we had not taken benefit from the mineral wealth and no attention was paid to education sector in the province.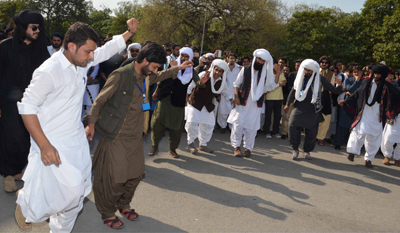 He said that the incumbent PU administration took the initiative and reserved one seat in its almost all academic programs for Baloch students with free education, hostel accommodation and Rs 3,000 stipend.