LAHORE: (Wednesday, January 24, 2018): Punjab Higher Education Commission Chairman Prof Dr Nizamuddin has called upon the need to trace reasons behind unemployment and provide market-oriented education to the students at institutions of higher learning. He was addressing the degree awarding ceremony of Punjab University Hailey College of Commerce here on Wednesday.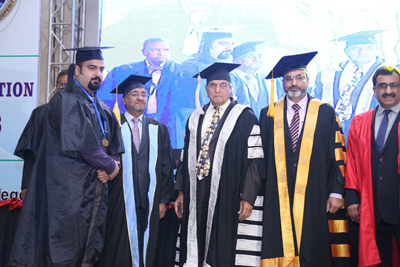 Principal Hailey College of Commerce Prof Dr Hasan Mobeen Alam, Controller of Examinations Prof Dr Shahid Munir, senior faculty members and a large number of students were present on the occasion. Addressing the ceremony, Dr Nizamuddin said there was need to know about market demands so that curriculum could be developed on modern lines and special certification courses could be introduced. He said that we must utilize our young talent and training courses must be arranged to provide manpower in gulf region as well. Dr Nizamuddin said that there was abundance of resources in Pakistan that must be utilized in right manner. He said that the innovative products and ideas must be commercialized for the benefit of society and academic institutions.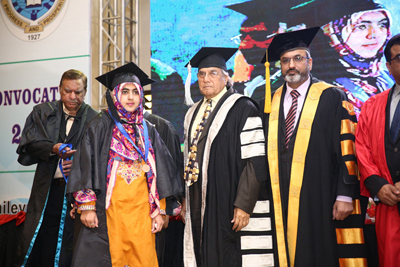 Principal HCC Prof Dr Hasan Mobeen Alam said that our mission was prosperity and progress of our country and the nation and we needed to make untiring efforts. He said that the college was organizing job fairs and co-curricular activities to polish talent of its students. In the ceremony, degrees of M Phil in Commerce session 2013-2015, M Com 2 years session 2013-2015, M Com 3 ½ years 2011-2015 and B Com Honors session 2011-2015 were awarded to 550 students.