Urdu debate competition on 'Individuals Role in Pakistan' and Punjab debate 'Why mother tongue being neglected?' held
Singer Shazia Manzoor, Salman Ghani and Parliamentary secretary Rana Arshad were guests
LAHORE: (Wednesday, April 13, 2016): Punjab University Institute of Communication Studies Student Week -2016 continued on Wednesday and famous singer Shazia Manzoor, political analyst Salman Ghani and Punjab Parliamentary Secretary for Culture and Youth affairs Rana Muhamamd Arshad graced various events.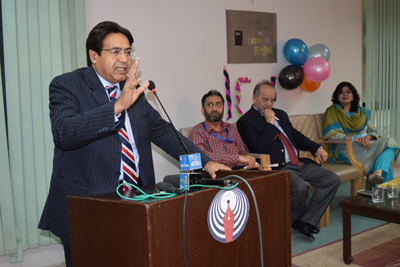 In the morning a large number of student participated in Urdu debate on Iqbal famous verse Har fard hai millta ke muqadar ka sitara (every one is a star for the fate of the nation). Punjab Parliamentary Secretary for Culture and Youth affairs Rana Muhamamd Arshad, Senior journalist Salman Ghani, Punjab University Urdu Department chairman Dr. Muhammad Kamran were guest. In-charge Director of ICS Dr. Noshina Saleem and faculty members were present on this occasion.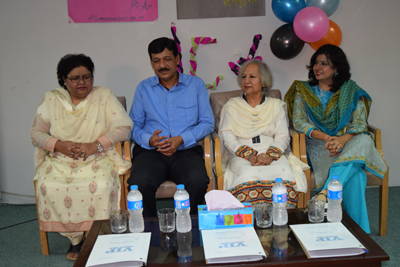 Rana Arshad and Slaman Ghani praise PU ICS for the selection of topic regarding individuals' responsibility in nation-building. Students said that Abdul Sattar Edhi, AQ khan, army chief, Ali Nawazish and Malala were the living legends of Pakistan. Other Pakistanis should also come forward to contribute their part.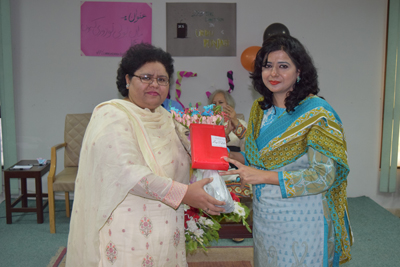 Salman Ghani said that Pakistani media should always take care of national interest like the international media and especially US media who never went against their national interest even in the case of Iraq and Afghan wars. He said media should come up with solution to prevailing issues instead of just creating a hype and sensationalism.
Dr Kamran taking inspiration form Iqbal poetry talked on the unity of Muslims.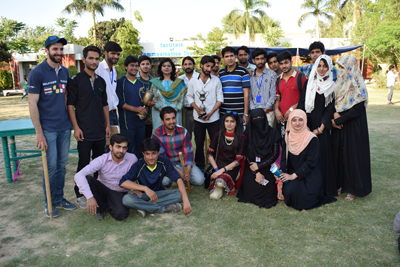 Punjab debate on (Maan Booli toon doori kion?) Why mother tongue is being neglected held with popular singer Shazia Manzoor and Parveen Malik as chief guests while chairman PU Punjabi Department Saeed Ahmed Bhutta was the judge of the competition.
On this occasion, Prof Shabbir Sarwar, Prof Waqar Malik, Miss Sana Naveed Khan, Prof. Aamer Bajwa, Prof Fahad Mahmood, Prof Ayesha Ashfaq, Dr Lubna Zaheer were also present.
Competitions of various sports including cricket, badminton, table tennis and Ludo remained continued on the second day of the students' week.
Tomorrow (on Thursday) cultural dress show, sports and prize distribution ceremony will held during the day while a Sufi night has been arranged at Al-Razi Hall in the evening.